This project is turning into a big learning experience , I think I've spent just as much time playing with materials as I have making.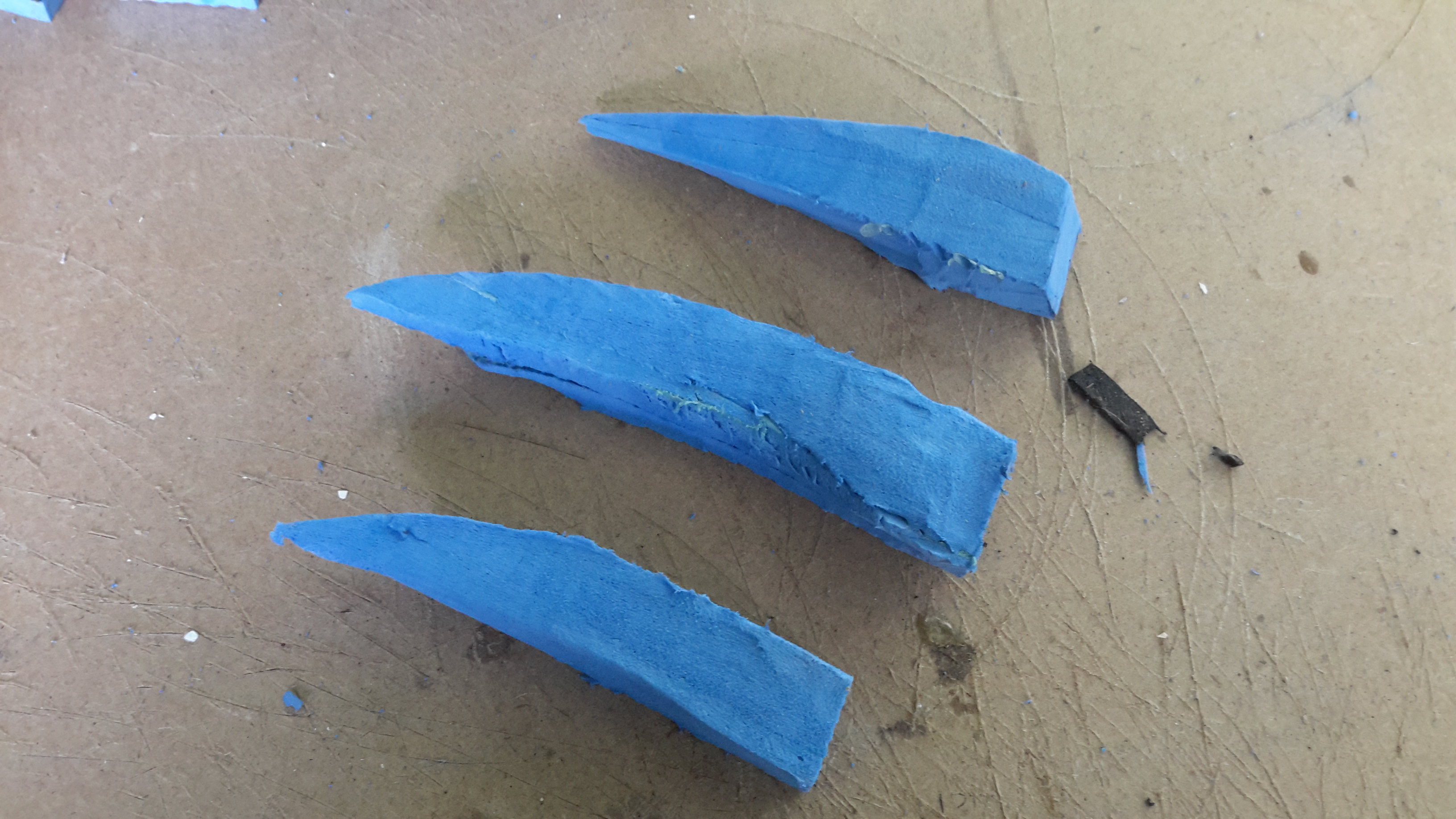 These were the first back spikes I made by cutting out a basic shape then using a dremel to try and shape them. I wondered how they would turn out without covering them in worbla….this didn't turn out very well. If I make make stuff from foam I'll need more practice at doing this.
The second attempt worked a little better, although to blend and attach them with the rest of the axe I did cover them in worbla. A thought also occurred while covering them – why not try and shape some worlba over the skull I made. I messed the first one up but got the hang of it the second time and made a really good copy of it. The axe is starting to come together now. Just need to sand/glue the blade until I'm happy with it, add the resin rivets and tidy up some of the worbla joins.
It's looking really brutal now 🙂